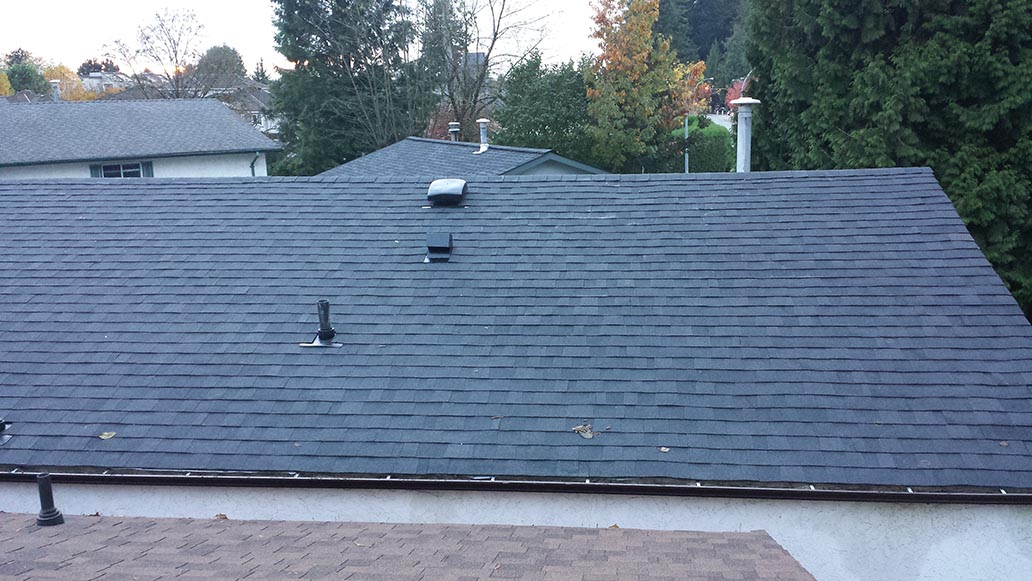 Roof installation projects can last for about 14 days. However, factors such as weather may prolong or reduce the time you take when making installations. Despite all that, we ensure that you have the materials before your roofer checks in for the job. We usually take 2-4 days in most of our projects. The time it takes largely depends on the roofing material you select, the technicality of the installation process and much more.
Replacement of worn out roofs
It is critical to remove the old roof with a lot of care to avoid unnecessary damages. Our professionals will start by tearing off the upper part going downwards. In the process, we eliminate any material that accumulates on the wood shingle. We will even handle low and steep roofs successfully by depositing the debris into trucks.
Measures to enhance safety to the client's property and workers on site
Our qualified contractors will only tear off what they can replace in a day. Temporarily roofing is always provided to ensure that as repairs are being carried out, what is in your house remains free from the elements. The excellent and integral services that our employees provide are what market our brand. We are keen on quality service delivery to have an advantage over other players in the industry.
Our workforce understands our core values. We encourage our employees to always adhere to our guidelines so that they can do a perfect job. Roofing poses dangers and some technicalities. To ensure our staff remains safe, we regularly update them on safety guidelines and educate them on first aid and how to avoid accidents while on site.
Repair of damaged decks
When carrying out the installation for a new roof or re-roofing, we ensure that we check the state of the plywood. Leakages resulting from a damaged roofing structure usually destroy the plywood. It is easily noticeable before we begin reroofing for your house. Sometimes you can only identify the damage after roofers eliminate the old roof. It is therefore advisable to point out any areas you might suspect are faulty to make it easy for our employees to point out the exact problems your roof might be facing.
Our customer care desk will handle the details on how to assist you with a quality repair. Preliminary inspections help consultants through the process. If your previous roofer used 3/8″ plywood making your roofing to sag, we would rectify this during reroofing. Our consultancy department is always on standby to advise clients on various issues such as sagging of roofs.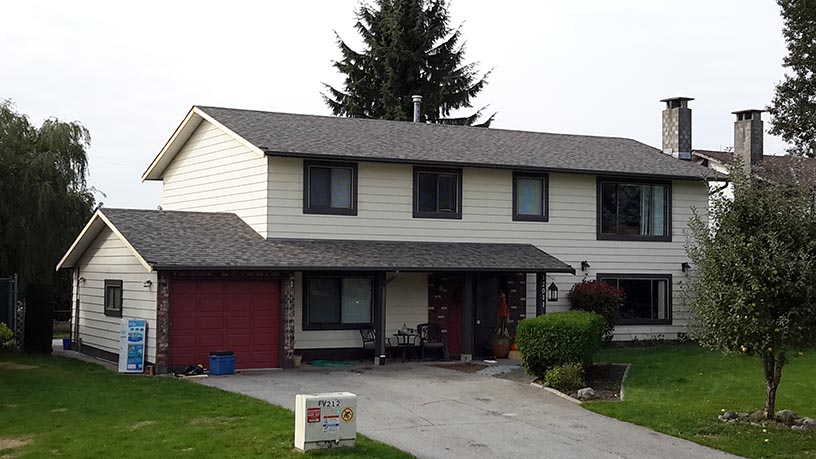 How OSB Board and Plywood fair when it comes to roofing
Plywood is popular among roofers when compared to Orientated Strand Board, OSB. According to our studies, however, OSB seems to be more superior. The unique qualities of plywood we use are in line with the standards of American Plywood Association, APA. It also matches the requirements of local building codes. OSB is strong enough to endure the weight of your roof. The material is quite affordable and uses fewer trees to manufacture, unlike plywood. Our roofing company advises you to use OSB even though will still avail plywood if it is what a client prefers.
Moving lathe boards
You will need moving lathe boards when decking an old roof. Our professional contractors will nail the wood shingles on the boards. They will place the boards all over the roof in a horizontal position to offer maximum support during decking.
Failure to use deck clips
"H" style deck clips ensure quality spacing on every two sheets of decking. This measure aids in minimizing collapse of the deck. Such a problem is common during wet seasons.
Felt Paper
Felt paper prevents your decking from contracting atmospheric vapour on humid days. You decking will comfortably resist expansions. On stormy days, the felt paper blocks leaks that may escape below the shingles into your home. For standard roofs, our roofers recommend that you use lighter felt paper unlike on steep roofs. The thickness prevents steep roofs from damages. We also recommend that you consider installing a thicker felt paper on a low pitched roof to avoid rain showers from getting into your home beneath the shingles. For our roofers to install thinner shingles for you, we advise that you budget fiberglass felt that is resistant to wrinkling.
Felt Caps
Felt caps are what hook the felt caps to the shingles. We care about the safety of your loved ones and hence specially order quality caps for your roofing. They will either be red or florescent pink caps.
Weather Guard
Weather Guard is now the new bitumen self-adhering enclosing. The device consists of rubber to enable it to stick to roof edges, chimneys, vent pipes, valleys, skylights and even wall flashing. Previous known as Ice Guard, it also aids in blocking. For people leaving in the southern countries, do not let roofers install Weather Guard in the rake edges or valleys to save on costs.
Pre-painted Drip Edge
It is an "L" shaped metal. Our roofers install it all around the roofline. The device shields the decking. It protects the soffit areas and the fascia board from water damage. It achieves this by blocking water from dripping behind the gutter. Houses with vinyl siding require particular drip edges. Our company recommends that you adopt pre-painted enamel drip edge. It comes in a variety of colors for you to choose.
Fascia and Soffit Board Repairs
Install your shingles and drip edges properly to avoid fascia and soffit board replacements and repairs. The damage may force you to install a new roof. With a reputable company doing repairs for you, you do need to worry about reroofing.
Seamless Aluminum Gutters
Our staffs will work together on a successful roofing and guttering project. In special circumstances, we use hidden hanger instead of seamless. Quality installation guarantees you a lifetime service from our gutters. To add to the beauty of your roof, we provide gutters in various colors, and it is for the user to select what suits them best.
The difference between Shingle and Starter Application
The ways of carrying out the installation differ due to the application, material design and even the expertise of the manufacturer. We recommend that the roofers adhere to the specific procedures. Let our consultants guide you depending on the product you choose.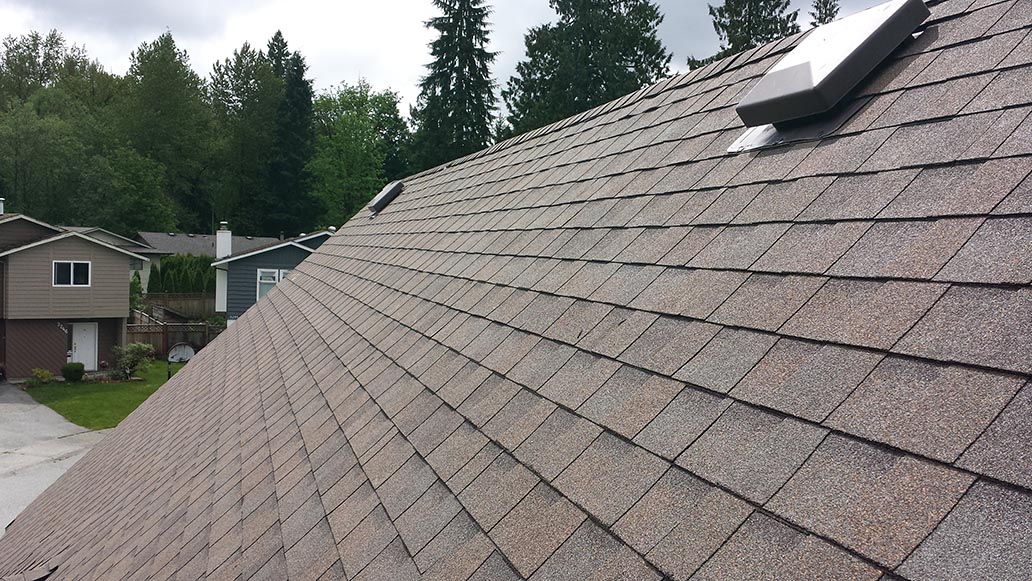 Hand Nails vs. Pneumatic Nails
Pneumatic nailing is faster compared to hand nailing. The hand nails will, however, provide quality results, unlike the air guns. Our roofers will carry out the process while paying attention to your specifics. Avoid the use of staples for this job.
Invest to get a longer lasting roof
Ensure that your roofing reads "lead" sewer vents. With this, you will evade the discomfort that hot summer present. The lead sewer pipes ensure that every other product lasts long. The roofers will then paint the vents with colors of your choice.
Maintenance for Heater Stacks
They include a pipe collar, base flashing, the cap and even a double-walled galvanized cap. Our replacements will minimise sagging of the vent through contraction and expansion. This will ensure your pipe collar stands the test of time.
Whether it's a new roof, or a roof repair, trust the experts at Quantum Roofing Maple Ridge to get you on the right track!